IT which works for you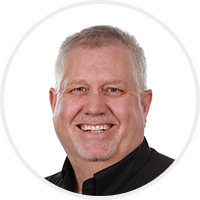 Started in 1999, Roberts Technology Solutions is a complete technology solution provider.  We are 100% committed to making sure small business owners have the most reliable and professional IT service in the Cedar Rapids/Iowa City Corridor. Our team of talented IT professionals can solve your IT nightmares once and for all.
Here's why so many businesses depend on Roberts Technology Solutions for complete IT services and support:
Responsiveness – We understand that having a technology problem is stressful. This is why we make your issues top priority. We get them fixed fast, so you can get back to business.
Local Support – Businesses in the Corridor have unique challenges. From flooding to winter storms, we are right in your backyard, which means we know firsthand the issues you are dealing with.
Small Business Awareness – All of our technology recommendations come from a deep understanding of your unique needs as a small business owner. Beyond technology advice, we will often share information (blogs, studies, and books) which may help your business grow.
Our custom service packages deliver what you need and want without overstepping the boundaries of your budget. From cloud services to data backup, Roberts Technology Solutions is here to team up with you and your company for expert support.
What Every Business Owner Must Know About Hiring A Competent, Honest, Responsive And Fairly Priced Computer Consultant
21 Revealing Questions You Should Ask Any Computer Consultant Before Giving Them Access To Your Company's Network